Catering
---
No Party too big or too small, we can do it all!
We offer the best service in the area at a very competitive price. We specialize in Italian Dishes, but also offer a wide variety of American Style dishes as well. Our highly trained staff will meet your every need and make your dining experience with us as enjoyable as possible.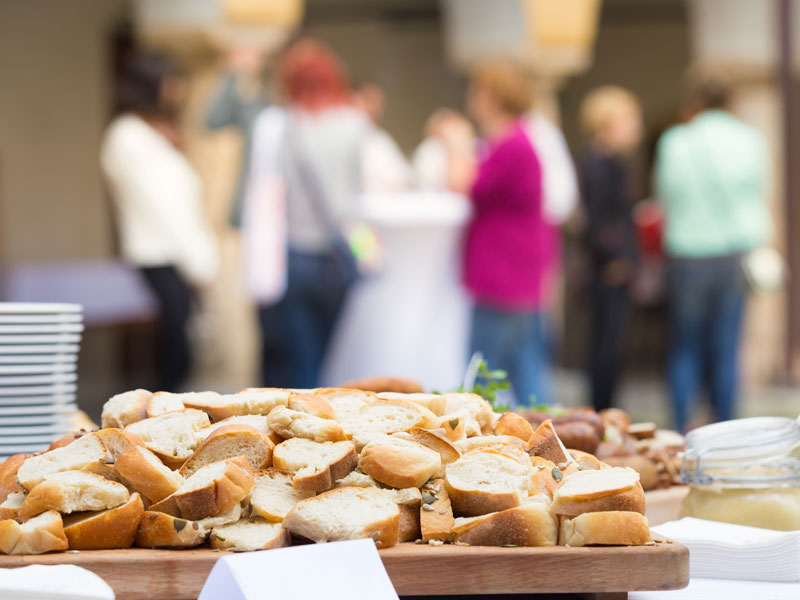 Baked Chicken
B.B.Q. Chicken
Chicken Marsala
Chicken Parmesan
Chicken Talona
Chicken Romano
Chicken Vesuvio
Chicken Wings
Baked Ham
Roasted Turkey
Italian Sausage
Smoked Sausage
Roast Pork
Pork Marsala
B.B.Q. Pork Chops
Italian Meat Balls
B.B.Q. Meat Balls
B.B.Q. Ribs
Italian Roast Beef
Roasted Sirloin Beef
Sirloin Tips
Sicilian Steak
Swiss Steak
Pepper Steak Italiano


Baked Spaghetti
Baked Mostaccioli
Baked Ziti
Fettucini Alfredo
Fettuncini Primavera
Chicken Fettucini
Seafood Fettucini
Lasagna
Seafood Lasagna
Lasagna Primavera
Manicotti (Cheese)
Cannelloni (Meat)
Potato Gnocchi
Meat Ravioli
Cheese Ravioli
Rigatoni
Angel Hair
Stuffed Shells
Tortellini
Italian Rice

Tossed Salad
Italian Salad
Spinach Salad
Caesar Salad
Chicken Caesar Salad
Macaroni Salad
Nacho Salad
Three Bean Salad
Pasta Salad
Potato Salad
Jello Molds
Cheese Tray
Relish Tray
Cold Cut Tray
Cheese Spreads
Fresh Fruit Basket

Crackers
Soft Rolls
Hard Rolls
Garlic Toast
Breadsticks
Italian Breads
Assorted Breads
Garlic Bread (Hot)

Pies
Tarts
Cakes
Cannoli
Cookies
Cup Cakes


Eggplant Parmesan Stuffed Mushroom Caps
(Sausage or Crab) Fresh Shrimp Cocktail
Includes Fresh Iced Shrimp
by the pound, Lemons, and
Cocktail Sauce
Prices Include:
 Hot Entrees, Salad Bar, Bread Table, Dessert Table
Also Included:
Plastic Sliverware, Foam Plates & Bowls, Napkins, Complete Service, Set up, Clean up, Free Delivery
Have a menu idea for an upcoming event, but don't know where to get it.
Contact us, we can make anything!